Bangers and Sweet Potato Mash with Onion Gravy
2 lbs

sweet potato peeled, coarsely chopped

2 tbsps

butter, chopped

1 pound  Grandpa Scalzo's Famous chicken sausage
1/3 cup

milk

2 tbsps

olive oil

1 small

red onion, cut into wedges

10 ounces

traditional gravy mix

2 tsp

thyme leaves

Steamed green beans, to serve

Chopped flat-leaf parsley, to serve
Step 1
Cook the sweet potato in a saucepan of salted boiling water for 8 mins or until tender. Drain well. Return to pan and sauté over low heat for 1 minute to allow moisture to evaporate. Add butter and milk and mash until smooth.
Step 2
Meanwhile, heat 1 tablespoon of the oil in large frying pan over medium heat. Cook the sausage, turning, for 6 mins or until browned and cooked through. Transfer to a plate. Cover to keep warm.
Step 3
Heat the remaining oil in the pan over medium-high heat. Add the onion and cook, stirring, for 3 mins or until starting to brown. Stir in the gravy and thyme. Bring to a simmer. Remove from heat.
Step 4
Divide the mash and beans among serving plates. Top with the sausages, gravy and parsley.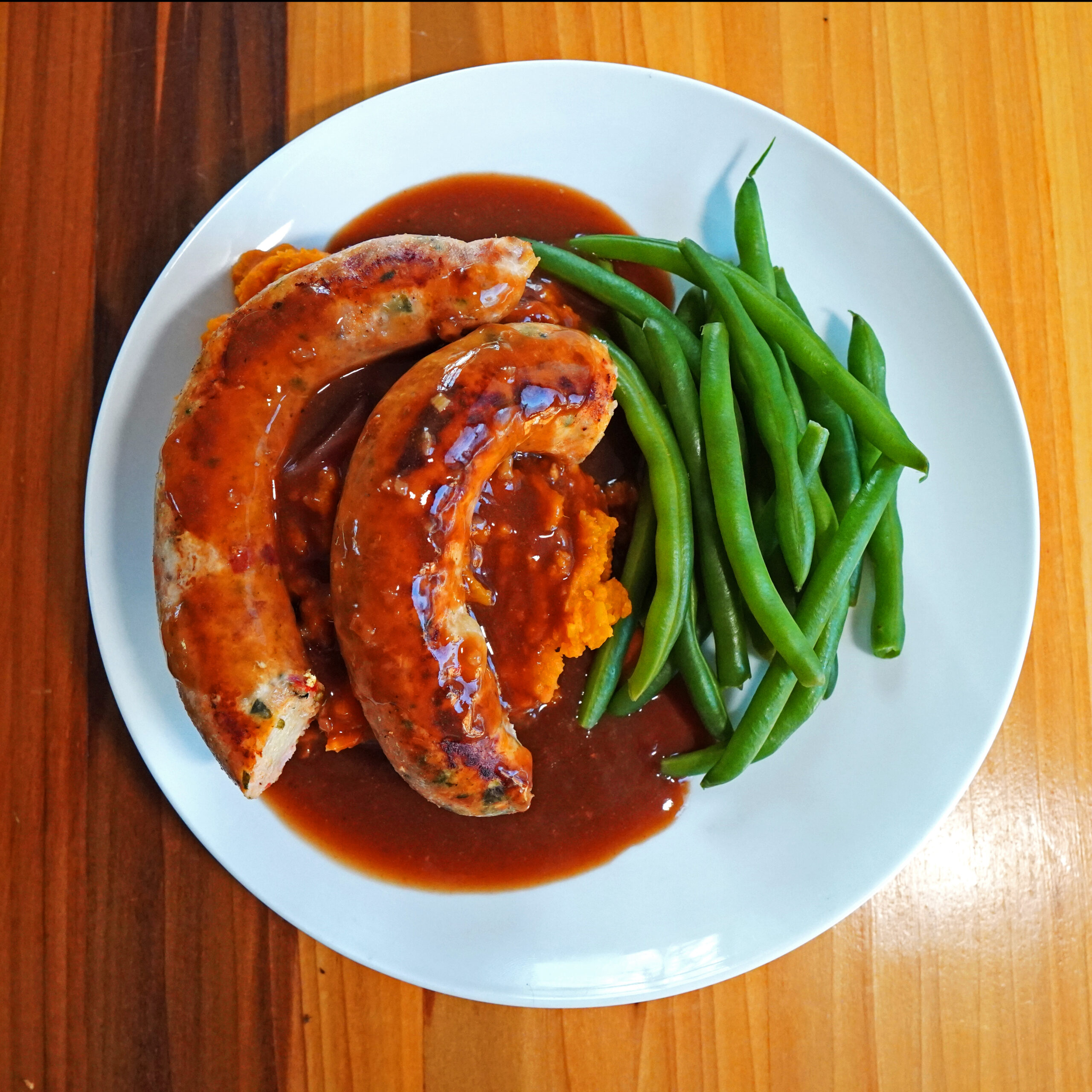 Links
About Us
Shipping
History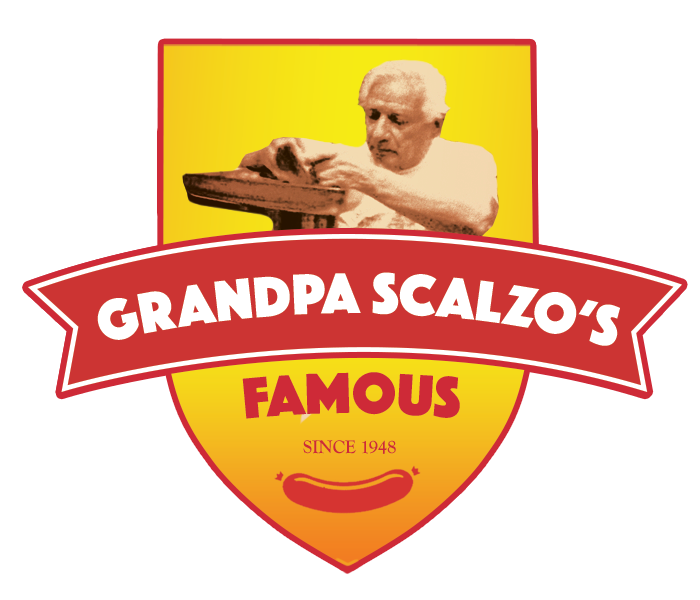 Follow us
@grandpa_scalzos_famous